Donate Clothes & Household Items
The "Donate Movement" is a call to action powered by Goodwill® focusing on the positive impact donating clothing and household items has on people, our community and the planet. The Donate Movement clearly bridges Goodwill's mission, vision and values of building stronger families with environmental sustainability.
Donations are valuable to Goodwill and its mission. When people make a financial contribution to a non-profit, they carefully consider where the money will go and how it will be used. Goodwill believes donations of clothing and other household items should be no different.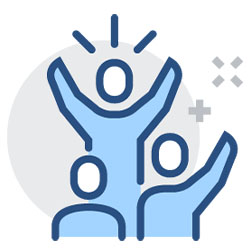 Job Placements
Through Mission Services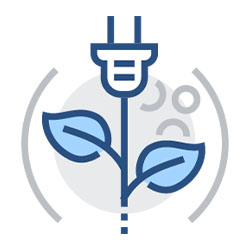 Pounds of E-Waste Recycled
within GWOTC Territories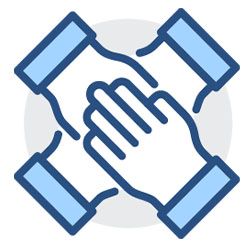 People Served
Through Mission Services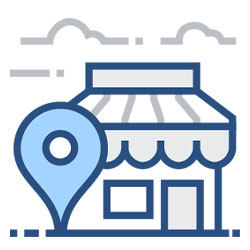 Customer Transactions
at Goodwill Stores
Ready to Donate? Read This.
At Goodwill, we accept a wide range of donations, including clothing, household goods, furniture, electronics, and much more. Your donations not only help those in need but also divert items from landfills, contributing to a more sustainable future.
To ensure that your donations are put to good use, please review the list of guidelines below to make sure that your items meet our criteria. Thank you for considering Goodwill as a recipient of your donations!
Please note: Donation pickups are no longer available.
Hats, Gloves, Mittens & Scarves

Books, Records, CDs, Video Tapes & DVDs

Games, Toys & Sports Equipment

Housewares

Dishes, Glassware, Kitchen Utensils, Cookware, Lamps & Small Appliances

Hand Tools & Small Power Tools

Collectibles, Antiques, Knickknacks & Other Gift Ware

Domestics

Linens, Curtains, Blankets, Sheets, etc.

Electronics

TVs, Computer Towers & Monitors, Stereos, Amplifiers, Radios, VCRs, DVD Players, etc.

Furniture

Dressers, Tables, Chairs, Sofas, Bed Frames (Except Waterbed Frames)
Household Chemical Products

Pesticides, Paint, Paint Thinner, Drain Cleaner, Oven Cleaner, Aerosols & Other Environmentally-Unfriendly Waste Products

Automotive Hazardous Waste

Tires, Additives, Gasoline, Oils, Antifreeze, etc.

Mattresses/Box Springs or Waterbed Mattresses & Waterbed Frames

Household Garbage or Waste

Soiled or Stained Carpet or Carpet Padding

Cribs, Car Seats, or Baby Walkers

Stained, Broken, or Torn Furniture
Frequently Asked Questions
If raining, we recommend double bagging your donations. 
Goodwill not only accepts donations from the public but also from community businesses and corporate donations.
If your company has returned merchandise, unsold floor stock, or is upgrading furnishings, please consider giving us a call.
Corporate donations to Goodwill may be tax deductible.
For more information regarding making a corporate donation to Goodwill please call (509) 735-7238.
Your financial contributions to Goodwill helps create and sustain job-training and employment services for individuals who face significant barriers to self-sufficiency, independent employment and full participation in our community.
The financial contribution you make to Goodwill will ensure that the services we provide will continue helping people get the start they need to change their lives.
There are many ways you can make a financial contribution to Goodwill.
These include:
Cash contributions
Appreciated stock and other securities
Land
Bequests
Designated giving through the United Way
For more information regarding how you may make a financial contribution to Goodwill Industries, please call (509) 735-7238.
Find a Donation Site Near You